The Carnegie Foundation Welcomes Shirley Collado and Jal Mehta as Senior Fellows
October 5, 2022
The Carnegie Foundation for the Advancement of Teaching is pleased to announce the appointment of two new Senior Fellows:
     

Shirley M. Collado

, President and CEO of College Track

     

Jal Mehta

, Professor of Education at the Harvard University Graduate School of Education
"I am thrilled that Shirley and Jal have agreed to serve as Senior Fellows," said Timothy Knowles, the Carnegie Foundation's President. "They are both remarkable scholars and leaders and will be instrumental allies as we pursue our aims to make education excellent and equitable for all students, especially those who have been historically underserved."
Shirley M. Collado, Ph.D., began her tenure as president and CEO of College Track, a comprehensive college completion program, in January 2022. Prior to this role, she served as the ninth president of Ithaca College, and was named president emerita at the conclusion of her tenure. She is the first Dominican-American to serve as president of a four-year institution of higher education in the United States. Dr. Collado is nationally regarded for designing and implementing innovative approaches in higher education that expand student access and success. She has served as executive vice chancellor and chief operating officer at Rutgers University-Newark; dean of the college and vice president for student affairs at Middlebury; and as executive vice president of The Posse Foundation, where she scaled its operations nationally. Dr. Collado is a founding member of Presidents' Alliance on Higher Education and Immigration, and a member of the boards of ACT, Excelencia in Education, and Vanderbilt University. This summer, Dr. Collado collaborated with President Knowles and Senior Fellow Fred Swaniker to establish the Silicon Valley Program, an entrepreneurship intensive for postsecondary students from across Africa and California.
"It is an incredible honor to be selected as a Senior Fellow, and I look forward to collaborating with a fantastic group of colleagues to leverage the innovation and expertise the Carnegie Foundation — and President Knowles — is known for," Dr. Collado said. "Activating a new rubric for teaching and learning, rooted in equity-focused theory and practice, is the key to creating a foundation for education in this country that both enables students from all walks of life to excel and shifts the landscape of our democracy toward real justice and inclusion."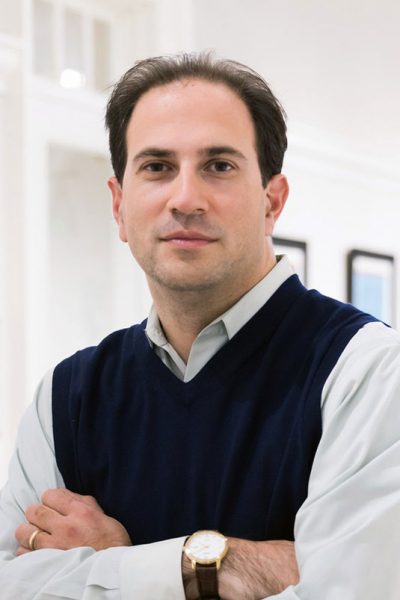 Jal Mehta is professor of education and faculty co-chair, Learning Design, Innovation, and Technology at the Harvard University Graduate School of Education. A sociologist by training, his work focuses on how to remake the industrial-era school system into a modern learning organization that creates passion and purpose for both students and adults. Dr. Mehta is the author of The Allure of Order: High Hopes, Dashed Expectations and the Troubled Quest to Remake American Schooling (New York: Oxford University Press, 2013) and, most recently, In Search of Deeper Learning, a contemporary study of schools, systems, and nations that are seeking to produce powerful teaching and learning (Sarah Fine, co-author). He is also the co-director of the Deeper Learning Dozen, a network of 12 districts across the United States and Canada who are transforming their systems to support deep and equitable learning for all students. Dr. Mehta will bring deep expertise to Carnegie's work to build new K–12 educational ecosystems where learning is engaging, experiential, outcomes-based, and can happen anywhere.
 "I am honored to join the Carnegie Foundation, whose work has done so much to move forward teaching and learning in American education. We are at a moment in history where the need has never been clearer to reimagine schools as much more purposeful, engaging, and equitable institutions. The partnership with Carnegie will allow us to pool our intellectual resources, and, in concert with many others, play our part in bringing about this much needed transformation."
 As Senior Fellows, Dr. Mehta and Dr. Collado will provide key insights to the Foundation's strategies to accelerate innovation and impact across the K–12 and postsecondary sectors.
 "We are strengthening two very important links in the chain," noted Knowles. "Jal's work will inform the development of new models of learning to make primary and secondary schooling more engaging and effective, particularly for students who depend upon the quality of schooling the most. Shirley's work will shape our efforts to make postsecondary education more affordable and career-aligned, ensuring many more young people can pursue purposeful, wealth-building careers. It is a great honor to have Shirley and Jal join the Foundation as Senior Fellows."